Discover more from Words, By Mat Sherman
Writing about my observations on startups, access, and markets. The posts will be inconsistent, but you'll always get my best.
Over 6,000 subscribers
Why do I want to be an associate at Bedrock?
I want to to be an associate at Bedrock because I think I would be phenomenal at the job. The three reasons are that;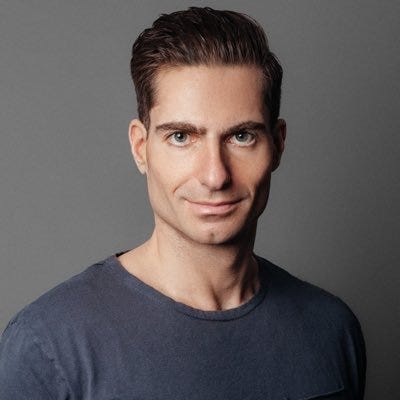 I want to to be an associate at Bedrock because I think I would be phenomenal at the job. The three reasons are that;
I'm great with people,

I like giving people chances to prove themselves

I already am thinking about systems to generate deal flow
I love startups. Ever since I heard my first YC lecture, I was captivated with the whole concept of how a small team with a good idea and better execution can change the world. For the last three years, I've been an operator, starting and running startups. While being a founder, I found myself to be particularly good at getting in rooms I shouldn't be in and fabricating my own luck. I got very good at networking. Here are some of the shenanigans I've gotten myself into in the last three years:
Getting in Justin Kan's snap story at Venture Madness.

Being the primary reason for YC holding office hours in Phoenix, to allow me to meet Dalton Caldwell.

Getting in a hotel room with Robert Scoble to pitch him my app at CES.

Sneaking into a Founders' Collective event where Scott Belsky was launching his book the Messy Middle.

Or being the first guest on Jason Calacanis's call-in podcast, which led to an eventual investment.
I love hacking the system and meeting people I have no business meeting. I think this makes me good at networking and shows that I'm very good with people. So one reason I'd like to be an associate at Bedrock is that I'd be damn good at finding the best founders and schmoozing them.
Another thing is that has been core in my career has been the theme of wanting to give people a shot. That's why both of my companies allowed people with skills to make money off of them and change their perception of freedom, and allow them to have it. I see venture capital as going down the same path. I would find people I believe in and take a shot on them, then help them make it happen.
Regarding the tactical part of the job, I would be excellent at generating deal flow. I already have a solid brand on Twitter, have a Substack newsletter, and have a podcast where I interview early-stage founders. I also am a writer and can write deep thought leadership pieces on the future of work, education, and startups in general. I also was in Jason Calacanis's accelerator, so I have access to all future startups out of there.
By combining my talent at networking/event hacking, and my drive to give "shots" to people, and my tactical ways to generate deal flow, I think I would make an excellent associate VC at Bedrock.