Discover more from Words, By Mat Sherman
Writing about my observations on startups, access, and markets. The posts will be inconsistent, but you'll always get my best.
Over 6,000 subscribers
The Rise of Panera (For Remote Workers)
Panera has been investing into technology for years, and it's starting to pay off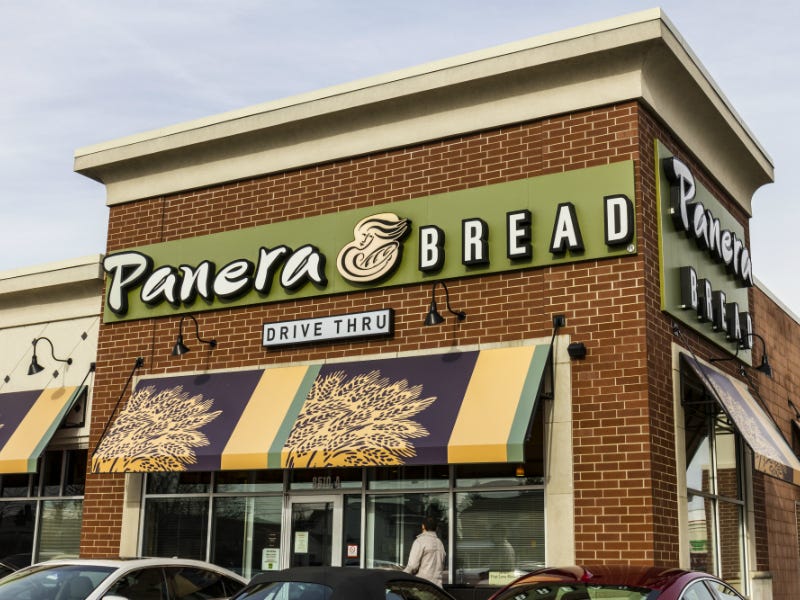 There's no other way to say it. I'm nearly obsessed with Panera. Ever since I started PubLoft inside of Panera in 2017, I can't get over how well equipped this company is to cater to the working class of the future. In Old Town Scottsdale, I go to the Panera on Indian School and Scottsdale Rd. I walk in and I go straight to the kiosk to place my order. I log into my account they have on file, and they automagically tell me I have a free coffee lined up for me today. I finish ordering on the kiosk, grab my coffee, fill it up, and go to sit at one of the abnormally comfy booths. As I open my computer, the wifi connects immediately. I take out my charger and plug my computer in the outlet, the same spot they are in all over this specific location. I put my feet up on the other side of the booth and start working. 4 hours zip by, and I pack up my stuff and leave. Is this heaven? No, it's Panera. This is my average experience I have at Panera, and I am betting money that Panera will have the chokehold on the market share for remote workers by 2030.
Before I go into how Panera and remote work relate to each other, it's worth taking note of the leadership that Panera has had, specifically in upgrading their technology to stay competitive.
Panera has always been ahead of the curve with the following "features"
Nationwide Panera powered delivery
One of the benefits of owning your own delivery service is that you get to keep the margin that would go to a Door Dash or Postmates. Panera decided to own their own delivery operation, instead of outsourcing it to a third party. In result, they now have the added distribution but didn't need to take the margin cut to get there. You can see back in 2017 they were hiring delivery drivers at scale.
Panera Curbside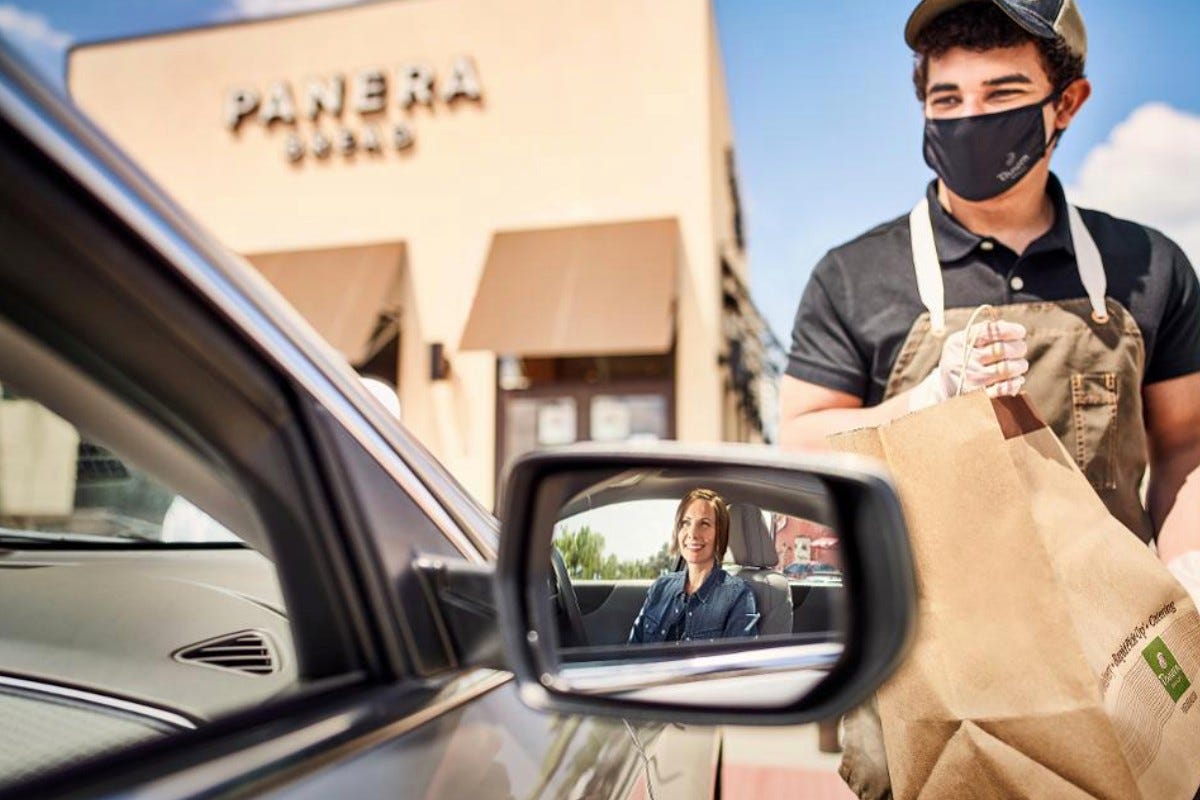 In the last few months, Panera launched a product called Panera Curbside, which is "a new geofence-enabled technology service that immediately alerts the bakery-cafe chain upon a customer's arrival." according to Food Business News. To do this, they needed to expand their wifi support to the parking lot of each Panera. Ultimately, Panera was able to replicate a drive through option at their locations with needing to go through the step of doing construction on every Panera to add in a drive through lane. They used technology to solve their problems. Sounds like a startup to me.
Self checkout kiosks
Panera was one of the first restaurants to include self checkout kiosks at the front of their stores. They brought in kiosks six years ago, as you can see by this Youtube video highlighting Panera's iPad kiosks in, recorded in 2014.
Automatic wifi network
When you enter any Panera in the world, just sign in once, and you will be automatically added onto their wifi without needing to prompt it. It will remember you signed in once, and you'll never need to enter your info again, or even click a button. It's just instant, anywhere you are in the world.
Power outlets under every booth
At Panera, if you're sitting in a booth, you probably have an outlet under you. Hell, even most tables have outlets under them. There will never be a lack of power outlets to find when you go into a Panera.
None of this is an accident
In an interview with the CFO of Panera, Mike Bufano, he talks a little but about what goes into some of these decisions that Panera made early on. Here are three great snippets worth your attention.
"At Panera, we talk a lot about what we call the "desire to friction ratio." While that sounds math-y, it's actually a simple idea for any consumer business: You want to keep increasing your customers' desire for your product while working to reduce the friction they have to put up with to get your product."
"Panera has more than 1.7 million digital orders placed each week and digital sales are more than 35% of our business. Therefore, we see consumers embracing all these touchpoints and we will continue to see digital sales grow.
"Our end-to-end digital channels, including Rapid Pick-Up, Fast Lane Kiosks, Catering and Delivery, is a big flywheel of digital – for both in and outside of cafes – and that is Panera's real advantage."
It sounds to me like Panera is building something along the lines of a consumer tech company. And the fun news is, they actually took a huge step in that direction with a big announcement earlier this year.
Giving Panera Some SaaS
In late February 2020, Panera announced their subscription coffee club. For $8.99 a month, they will serve unlimited coffee to its subscribers. Every 2 hours, they will be able to get a new coffee or tea, on a true unlimited unlimited basis. This is one of the most forward thinking things I have ever seen a brand this large do. I immediately signed up for it, excited to save $80+/mo in coffee. I think this move by Panera was genius, because now Panera is a tech startup. It is almost putting my whole relationship with Panera in the cloud. Look at some of the options below.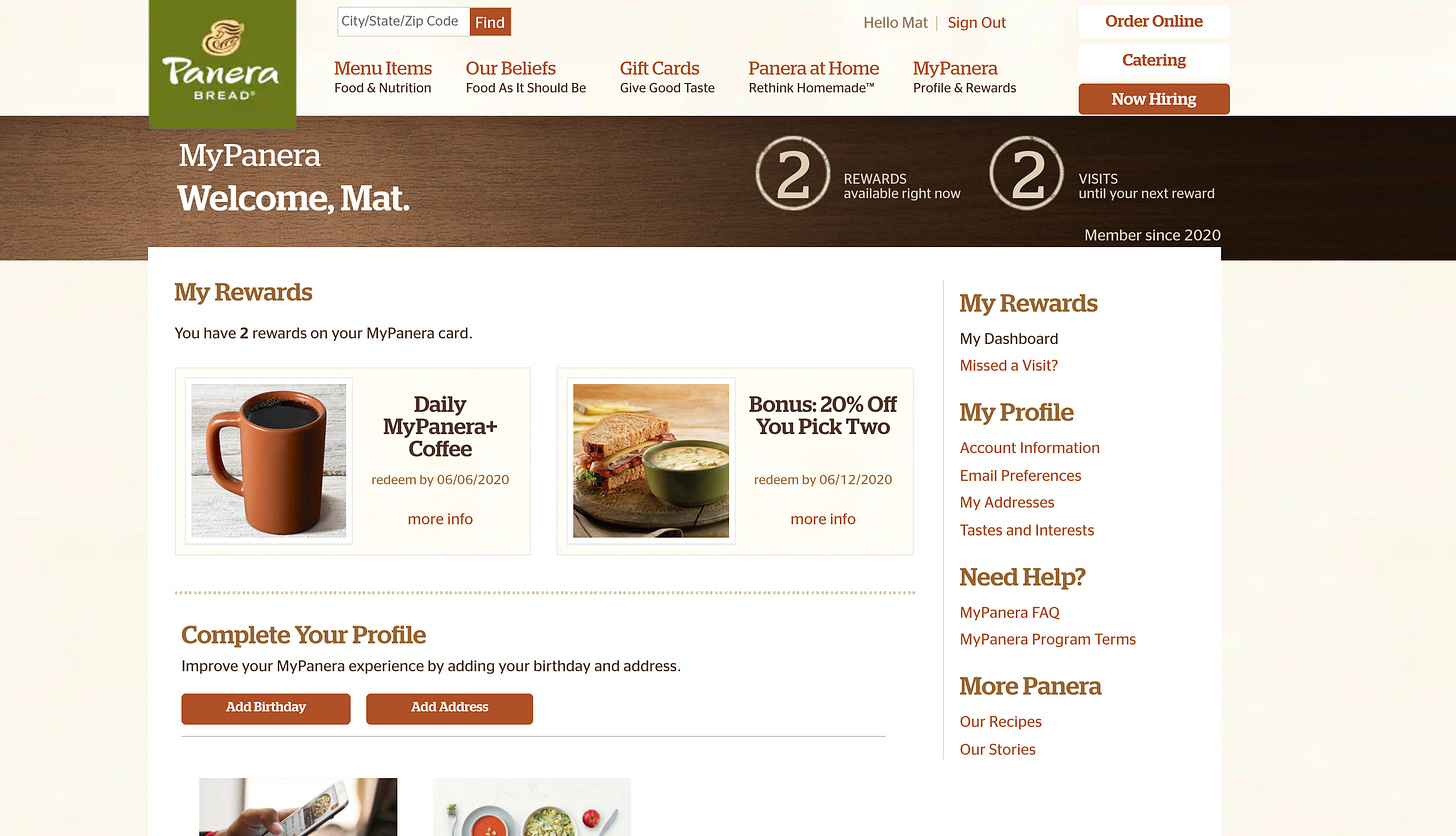 The fact that digital sales were 35% of their revenue BEFORE this product was unveiled, it will probably look more like 50% or more in a few years. Panera officially has a subscription product, and their deliverable is almost free. The most expensive part of it is supplying the cups. Turner Novak, the GP at Gelt, guesses that they will break even on the subscription, but the subscription will bring in people who buy foot, therefore netting a healthy profit.
You might be asking, "Mat….why the hell are you writing 1,000+ words on Panera."? The answer is that I think that Panera will fill a growing gap in the market for coffeeshop offices, thanks to remote work.
Remote Work Is Booming
Thanks to COVID-19, remote work has dwarfed its growth expectations and now pretty much every company is working remotely in the short term, but. many will keep this arrangement moving forward. Twitter, Facebook, Square, and many others have told their workers that they can stay working from home even after COVID-19 is over. This is going to cause some very interest ripples in the coffeeshop world.
See, if you don't usually work remotely, you may not know what i'm talking about. If you do and you walk into a coffeeshop in the middle of the day, you'll see tons of computers open with people working on various stuff. Coffeeshops have become the remote worker's haven over the last decade, maybe thanks to Tim Ferris's Four Hour Work Week.
My coffeeshop of choice is Sip Coffee, and many internet marketers hangout there to run/manage their ads for their clients. There's also Schmooze down the street. There's always people working at these coffeeshops all day. And this was BEFORE the outbreak. Now, things will never be the same. I think that there will be a opportunity for there to be a coffee chain that caters to the remote worker. As right now, the only one that has something like that is Starbucks. But I don't think people associate Starbucks and a whole work day together. And I think there is room for a smaller player that positions itself to cater to remote workers to serve the rise in demand of coffeeshops and take all of that marketshare from Starbucks. But is Panera really better than Starbucks?
Starbucks Vs. Panera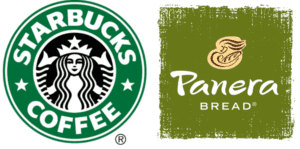 Starbucks has traditionally been known as a great place to do work. A business man can review his finances, a college student write their essays, and a VC can read up on her latest briefing of Crunchbase news. I feel like where Starbucks fails to meet the mark is being a place where people can work for 4-8 hours a day, comfortably. It's not that it isn't possible to work in a Starbucks for that long; I know I sure have. But if you weigh the pros and cons of Starbucks and Panera, Panera may be giving Starbucks a run for their money in the remote worker category. From the more spacious locations surrounded by technology, to the comfy booths, to the lunch selections other than a flatbread, I just feel like Panera is a better location to get a full work's day in.
The Path Forward For Panera
I believe that, whether intentional or not, Panera has positioned themselves beautifully to serve remote workers who are looking for a supplement from their home office or are looking to work the whole day in a coffeeshop setting. If Panera keeps investing in their technology to make them look and feel more like a tech company, as well as potentially position the brand to invite remote workers to come work at their locations, Panera could see a spike in growth and allow it to capture the growing remote worker market, eventually positioning itself to give Starbucks a run for their money as the place to GET. SHIT. DONE.
---
I write a lot, and would appreciate if you supported my writing :) This isn't charity, though. Here are some posts you'll get access to if you subscribe.
- How to take an investor intro as a founder 
- The founders guide to no code 
- How to get customers without paying for ads 
- The journey to win Jason Calacanis over