Discover more from Words, By Mat Sherman
Writing about my observations on startups, access, and markets. The posts will be inconsistent, but you'll always get my best.
Over 6,000 subscribers
Luck, Serendipity, and (not so) Private Book Launches
Getting Reps (1)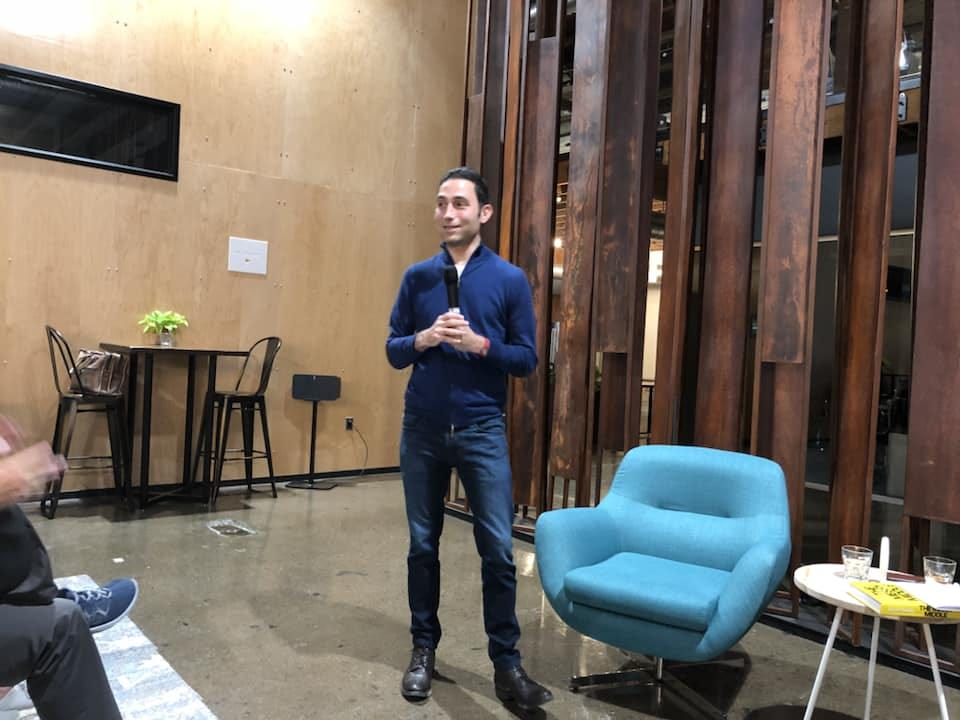 I remember it like it was yesterday. Jeremy, my cofounder for PubLoft, and I were at a happy hour hosted by the LAUNCH team in SF. The date was October 9th, 2018, my birthday! This event was the kickoff for LAUNCH Scale, a conference put on by Jason Calacanis. The venue was so packed, that it was hard NOT to meet someone new, even if you weren't trying to. There were founders, investors, press, sponsors of the conference and more. One would think that this is a great place to be, a crowded bar in SF with tons of other founders. It's all about networking, right?
If this is the case, why was I urging Jeremy that we should leave after 45 minutes or so? Why would I want to leave an event, prime for meeting new people, so quickly? The answer was, it's because there was another event I wanted to go to that was within walking distance away. One could classify this as an "insiders event, but the host graciously Tweeted about it a month earlier, and I luckily saw the invite and RSVPd for two. The event was a book launch for Scott Belsky, who is the founder of Behance and Chief Product Officer at Adobe.
Jeremy didn't understand why I wanted to leave, but I had a gut feeling that the magic of SF was taking place in the room a few blocks away, not the one we were in. So, eventually we leave, and we walk on over to this event. We walk for a while, following the map, and we finally come across an unassuming location.
There was an entry door, and then a long walkway before we got to the entrance of the building. Below is a picture of the walkway, as this was the actual location of the event.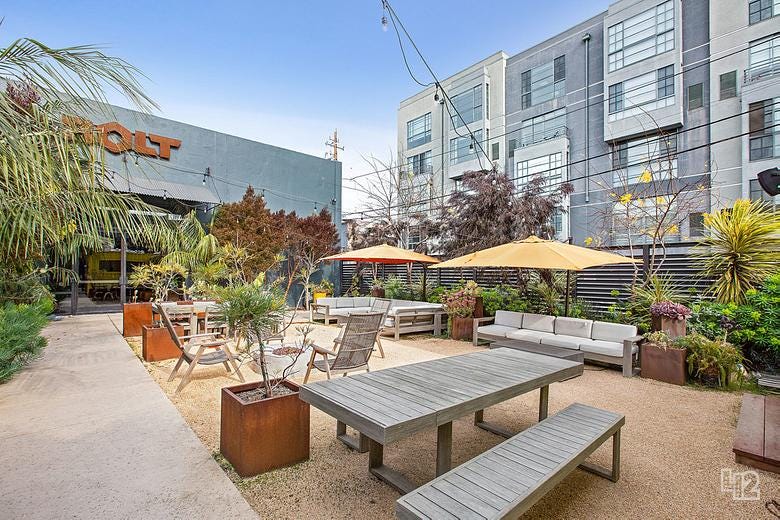 As we approached the entrance, we didn't really know what we were getting into, but we were ready for whatever awaited us on the other side of the front door. We walk in. The first two people I recognize were Hunter Walk and Satya Patel, GPs and founders of Homebrew. I mentally thought to myself, "so this is THAT kind of event". This is where the magic happens.I go up to Hunter Walk and I act like I have no idea who he is, trying to play it cool. I probably came off like a fan girl, but that's okay. I don't regret it.
Other people in that room I remember were Moshe Lifschitz, Micah Rosenbloom, and Scott Belsky in the flesh. Aside from these extremely successful legends whom I only have interacted with on Twitter, I actually think the most interesting conversations came from people I have never heard of before. Engineer at at X, founder at Y startup, lawyer for Z startups, etc. Everyone in that room had something to say, and everyone in that room was interested in what other people had to say. Towards the end of the event, I had maybe a 20 minute conversation with Micah, and Jeremy talked to Scott Belsky about design for a while too. To tie the ribbon on one helluva night, we had some desert with newfound friends, celebrating my big 25th birthday.
This is the type of thing that can only happen in SF. And it was by pure luck that we were already planning on being in SF when this event occurred. It was funny how in one night, we could be at an event sponsored by Jason Calacanis's LAUNCH fund, and just an hour later can be rubbing shoulders with some of the brightest minds in technology. I framed it that way purposely, by the way. In SF, there is always optionality. There is always multiple things going on, at least before COVID. This isn't the case in many other ecosystems.
---
I am thankful for this night, because it taught me the power of luck and serendipity. The fact that:
I saw that tweet from Founder Collective, which got very little visibility, and RSVPd in time.

The event was going to take place at a time we were already planning on being in SF

They actually let us in, which I thought there might be a chance that it could be "oversubscribed"
This was not a skill. This was not persistence. This was luck. Thank you to Founder Collective and Scott Belsky for showing me the power of luck & serendipity, from an outsider that got to sit at the castles table for a moment and drink their sweet wine. This is a birthday I will never forget.