Discover more from Words, By Mat Sherman
Writing about my observations on startups, access, and markets. The posts will be inconsistent, but you'll always get my best.
Over 6,000 subscribers
When words fall short...
...There is only one thing left to do

This newsletter will replace today's normal ProductHunt roundup. I will cover last week's products in next week's newsletter.
When words fall short, there is only one thing left to do…
I'll be completely honest, I have been wondering how to act with my newsletter and podcast in the last two weeks. With everything going on in our country, I wonder if just carrying on business as usual is me contributing to the problem. At the same time, I have felt that words carry little weight, and actions carry much more validity and spark change. So instead of writing a reflection on the world and writing a statement from Forward Thinking Media, I am going to write a personal commitment to action instead + share an ask for you to hold me accountable to the words I am about to share with you.
My commitment: By 2021, I want 50% of my guests to be women, black, latinx, or pretty much anyone who isn't a white male.
I will gauge success if 50% of my podcast guests are non white males from the period of October —> December of 2020. I have already started heavily shifting where I find my guests to lead me to find more of these founders to come onto my show. I am reaching out to many people and organizations to help me with this as well. It will take several months to get this going to the point that 50% of the guests are not white males, but that is my year end goal.
My ask for you is to hold me accountable to this. As a podcaster, I have power. I have a platform. If 80% of my guests are white men, what does that say about me and what does that say about what/who I value in the world? If you don't see a small change in my podcast guests within a few weeks, and a serious change within a few months, please call me out. The only reason I am writing this and letting you know instead of just doing it is knowing that if I don't do it, or if it lowers in priority for me, no one will notice. And that's not okay. So no hashtags from me. No statement. No "This Must End". None of that. This post is simply a commitment to action.
Also, I want to introduce a friend to you (and he has no idea i'm writing this.)
---
Introducing my friend, Henry Johnson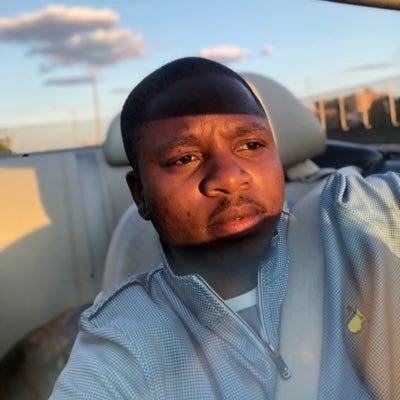 Wow, Henry is one of the most high energy hustlers I have met in my life. We connected on Twitter from the awesome networking thread from Domm Holland, and I immediately could tell that this was a businessman who was going to find massive success. He runs a newsletter called RocketShip Jobs, which helps people find jobs at quickly growing, yet tiny companies before they become big. I like his charisma so much, I even interviewed him on my podcast a few months back. Take a listen and you'll know exactly what I'm talking about. You should absolutely check out his newsletter and support what he's doing with RocketShip Jobs. If you like my content, this is another awesome way to catch great job openings with the same type of companies.
---
If you know a podcaster who has a guest list like mine, please ask them to make a similar commitment. It will NOT be easy. I can fill up a schedule of white founders like the back of my hand. But now I need to figure out new ways to find amazing black founders, and I don't have great sources for that yet. But I will find them, and then finding all types of guests will be as easy as finding white males. And that is how change is made.