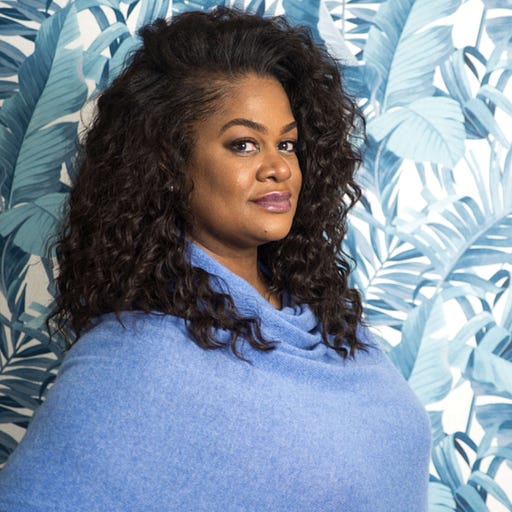 Apr 19, 2021 • 20M
015 - Kathryn Finney, Founder and CEO of Genius Guild
Forward Thinking Investors is a podcast where Mat Sherman interviews the world's brightest up and coming investors, as well as many who have already proven themselves as the best. Topics will range from portfolio construction theory to what makes a good market, and everything in between. The goal of this podcast is to help popularize the concept of investing with the public and get them familiar with how investors think. Listening to this podcast will make you a better investor and a better founder, so I hope you enjoy Forward Thinking Investors!
About Kathryn Finney (From LinkedIn)

Named by Inc Magazine as one of the most influential women in tech, Kathryn Finney has made her mark as an entrepreneur, social media visionary, "women in" advocate, investor, and 3x published author.
On the heels of the events of the Summer of 2020, Kathryn created Genius Guild, a business creation platform that uses the venture studio model (Lab & Venture Fund) to invest in Black entrepreneurs building scalable businesses that serve black communities and beyond. Pre-launch, Kathryn and Genius Guild raised over $5MM in investment from a number of partners including Pivotal Ventures, an investment and incubation company founded by Melinda Gates, Impact Seat, an investment company led by serial investor Barbara Clarke, First Close partners, and individual investors such as Andrew Bosworth (Facebook).
In April 2020, Kathryn founded The Doonie Fund with a $10,000 personal donation, to encourage other black women entrepreneurs to continue to build their businesses in the middle of the COVID-19 crisis. One Medium post, a few emails and 6 weeks later, the fund grew to over $150,000, providing micro investments to over 1500 Black women-owned businesses.
Kathryn is the founder of digitalundivided, a groundbreaking social enterprise focused on creating a world where women own their work. Kathryn started digitalundivided after selling her company, The Budget Fashionista, the pioneering lifestyle media company. Her research, "#ProjectDiane", drew widespread buzz for disrupting the dialogue around women of color and tech entrepreneurship. She grew the organization from a simple idea to a dynamic organization with a seven figure budget, 20+ staff, and two offices. After eight years as CEO, she stepped down to become the first black woman business author at Portfolio/Penguin Books.
A Yale-trained Epidemiologist, Kathryn has received numerous honors and awards including the Echoing Green fellowship, Eisenhower Fellowship, Entrepreneurs Magazine's "Woman to Watch", Grace Hopper ABIE award, Marie Claire's 10 Women to Watch, Ebony Power 100, Black Enterprise "40 under 40" list and more.
A White House Champion of Change and a past member of the National Advisory Council on Innovation and Entrepreneurship (NACIE) appointed by the Obama Administration, Kathryn was honored by the Borough of Manhattan with the "Kathryn Finney Appreciation Day". She has also received an Honorary Doctorate from Mount Holyoke College and was inducted into both the African-American Alumni Hall of Fame at Rutgers University and Spelman College's "Game Changers Academy."