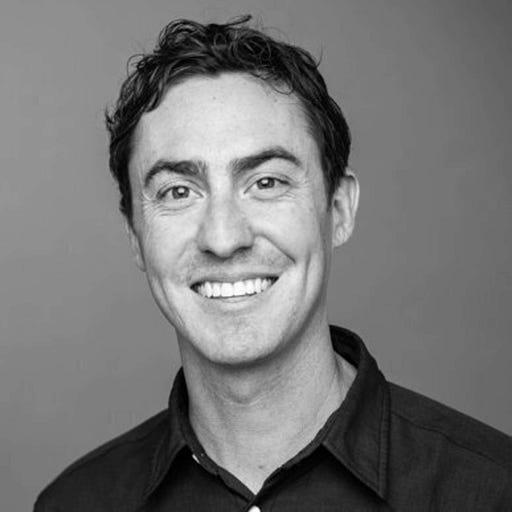 Dec 15, 2020 • 23M
006 - Natty Zola, Cofounder and Partner at Matchstick Ventures
Forward Thinking Investors is a podcast where Mat Sherman interviews the world's brightest up and coming investors, as well as many who have already proven themselves as the best. Topics will range from portfolio construction theory to what makes a good market, and everything in between. The goal of this podcast is to help popularize the concept of investing with the public and get them familiar with how investors think. Listening to this podcast will make you a better investor and a better founder, so I hope you enjoy Forward Thinking Investors!
About Natty Zola (From Their Website)
In 2008, I left a lucrative career to start a company, everlater.com. On my journey, I taught myself how to code, built the product, raised two rounds of venture financing, went through two significant pivots, hired and fired teams, thrived, stumbled, thrived again and ultimately sold the company to AOL. I get what it's like and what it takes to start and scale a company. 
In 2015, I joined Techstars as Managing Director for the accelerator in Boulder. In that role, I discovered that I'm more passionate as coach than player. Since then, I've dedicated myself to helping other entrepreneurs succeed and have worked with over 200 founders directly as an investor, mentor and friend. I honor and respect the bravery of entrepreneurs and feel privileged to help on the amazing journey of making a dream a reality. I bring love, trust and loyalty to the teams I get to work with, helping them set and hit audacious goals. Friends and founders describe me as ambitious yet humble. Kind, supportive, loyal and earnest. A hard worker who's not afraid to push and set high expectations. 
Because people are the most important thing, I spend a lot of time helping the entrepreneurs I work with become the best versions of themselves, so they can do their best work at the most important times. I'm also a details guy and enjoy helping with the product, operations, UX, and analytics of a business. 
I see my role as doing whatever I can to help a company get to product/market fit, set the early work cadence and culture and ultimately source and bring in the capital needed to scale. 
I'm deeply committed to the Colorado startup ecosystem. I'm from Boulder, and was supported on my entrepreneurial journey by so many people in this community (big thanks to the Techstars and Foundry Group leaders and all the mentors and founders I've been lucky to learn from). I believe it's my mission to continue helping it grow into the best place to start a company. 
When I'm not working, you can find me enjoying time outdoors. Living in Colorado, it feels so easy to do! My wife Pam and I stay busy teaching our young boys to bike and ski, going for a hike or bike commuting all over town.